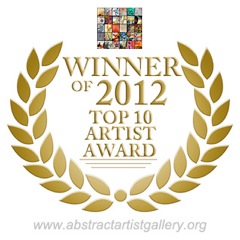 Taraneh Ebrahimi is a self taught lyrical abstract painter,
born on September 15th, 1982 in Tehran.
She's interested in modern art, specially, modern lyrical abstraction. Taraneh started painting on November 2009 and tried various medias for work and finally she choose oil, and now she uses only a knife and oil colors in her paintings.
"Don't ask me any thing about the background of my works, because if I could explain my emotions with words, I would prefer to be a writer not a painter. I just use colors for describing what's going on in my mind or my heart. I always let the colors do their works and I feel that I'm just an instrument.  So, some where I think, OK, it's done, leave it".
Exhibitions:
Group exhibition, mellat art gallery, Tehran, 2018
Group exhibition, Ehsan art gallery, Tehran, 2018
Group exhibition, behnam daheshpour art gallery, Tehran, 2016, 2017, 2018
Solo exhibition, Golestan art gallery, Tehran, 2017
Group exhibition, (100 artists, 100 works), Golestan art gallery, Tehran 2015
Group exhibition, (100 artists, 100 works), Golestan art gallery, Tehran 2013
solo exhibition, Golestan art gallery, Tehran, 2013
Group exhibition: Man art gallery, Tehran, 2012
Solo exhibition, Khorshid gallery, Tehran, 2009